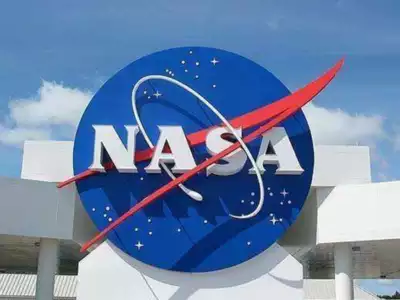 Trio from Andhra Pradesh secures third prize in NASA competition
(From left to right) Amareswara Prasad Chunduru, Pranav Prasad and Ashish Kumar, whose project was one among 13 from all over the world, selected in Phase-1 of 'Break the Ice Challenge', conducted by the NASA.
Click here to visit official website
VISHAKAPATNAM:Setting their sights beyond the sky, three youngsters from Andhra Pradesh secured the third Prize in NASA'S Lunar Delivery Challenge
While all three live in different places, they came together for the challenge to form team AA-Star to compete with over 200 teams and individuals across the world. The trio are the only Indians in prize positions
Team AA-Star is an interdisciplinary collaboration with expertise in machine design, electro-mechanical and computer science combined with commercial experience. It's design for a Lunar Transporter and Gantry (L-TAG) was ranked third among 224 entries, securing a prize money of $2,000.
The winning trio includes team captain Narayana Murthy Pappala of Visakhapatnam, an IT professional living in Australia, Amareswara Prasad Chunduru of Tenali , who specialises in electro-mechanical engineering, and Sai Ashish Kumar Karanam of Visakhapatnam, a master's degree holder in machine design from Andhra University (AU)
The competition was for a programme to deliver supplies and equipment to the lunar surface for NASA's upcoming Artemis Programme